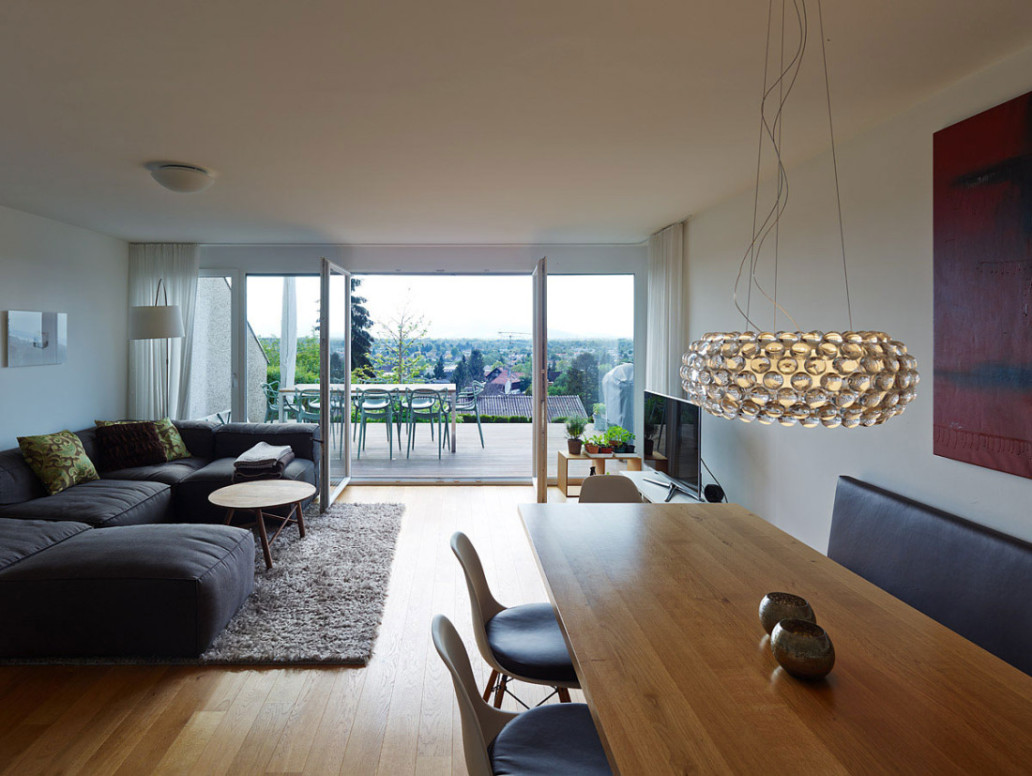 Project: Conversion Mäser, Dornbirn
In the terraced house complex Eschbühel from the 70s a corner terraced house was renovated. In addition to thermal refurbishment with basement ceiling insulation, external insulation and new windows, the living space on the ground floor was opened on the valley side. In addition, the living space was enlarged by the balcony level of approx. 1.2m.
On the upper floor, the bedroom and the originally very small bathroom were extended by the balcony depth. The result is an open, light-flooded bedroom and bathroom floor.
On the ground floor a 4m deep wooden terrace was built in front and the garden was newly laid out.
Client:
Mäser Dornbirn
Task:
Conversion of an apartment in a row house of the 70s