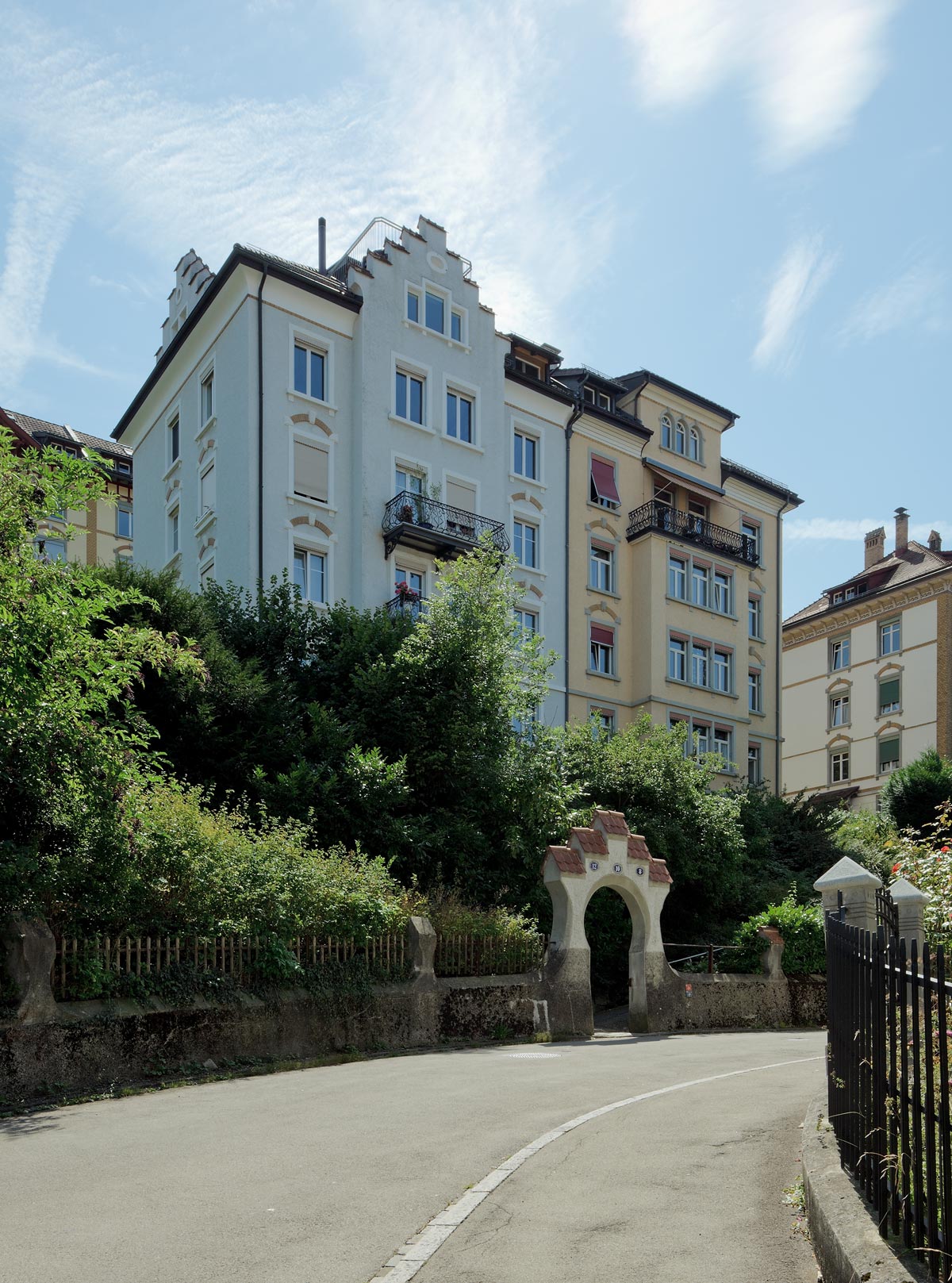 Project: Conversion of an apartment building in St. Gallen (Switzerland)
Conversion of an Art Nouveau apartment building in the centre of St. Gallen. Upgrading of the flats with a spacious balcony at the back.
In the course of the conversion, an architecturally sensitive energetic renovation was carried out. Newly designed, spacious maisonette apartment in 3rd/4th floor. Upper floor with harmoniously integrated roof terrace.
Client:
St. Gallen
Task:
Conversion of an apartment building