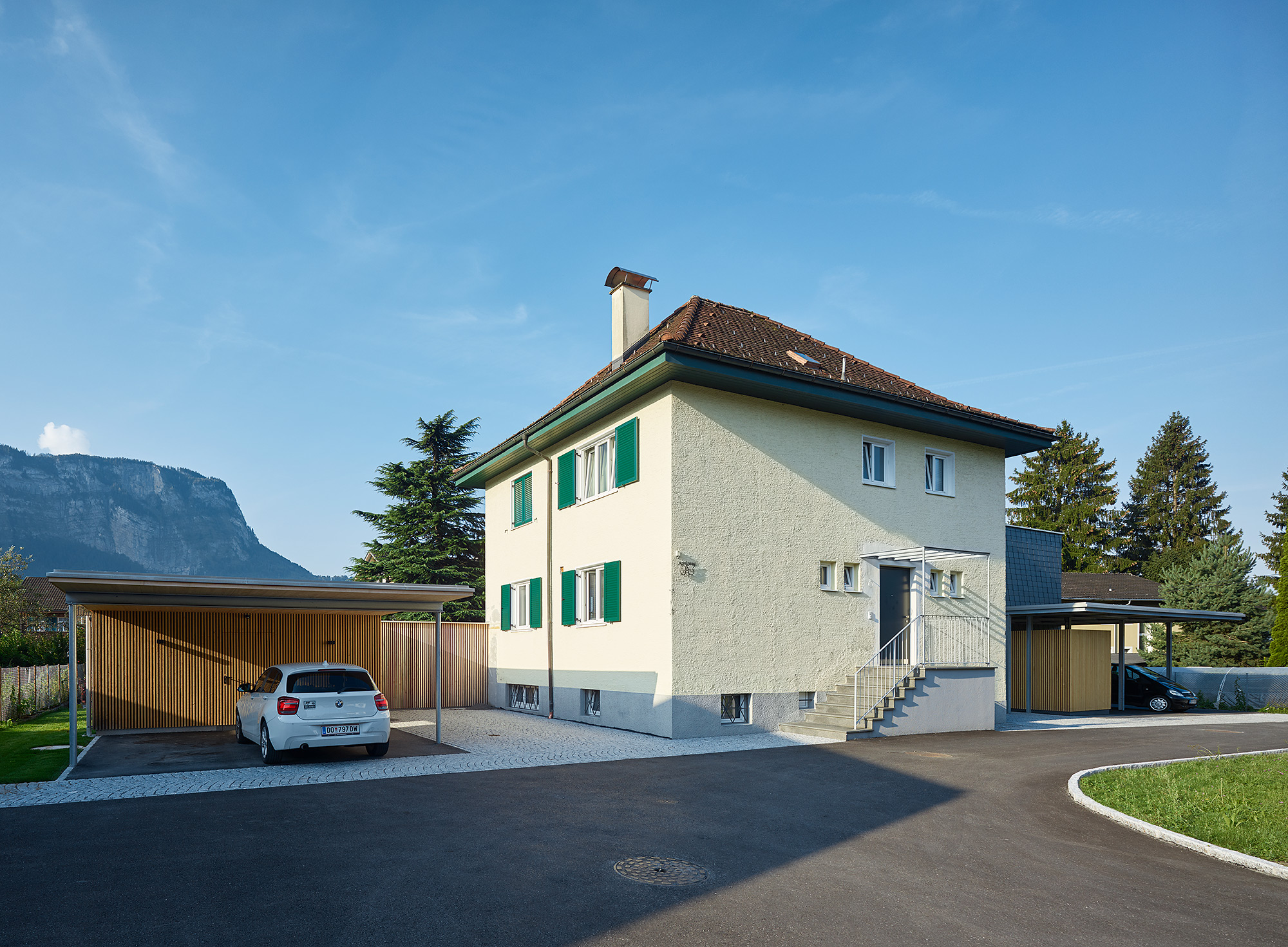 Project: Conversion Rhomberg
General refurbishment House Rhomberg.
In the house the ground floor was opened, a wall was removed and thus a generous living-dining room was created. In front of the house there is a spacious outdoor area with a terrace on the south side.
With the new building placed on the east side, an outdoor area/sitting area with carport, storage room and bicycle place was created.
The outside area was redesigned, driving areas were designed as tar surfaces, all pavement areas were covered with cobblestone pavements.
Complete renovation of a detached house with redesign of the kitchen and living room. And additional exterior design on the south and east side.
Client:
Rhomberg, Dornbirn
Task:
Complete renovation of single-family house