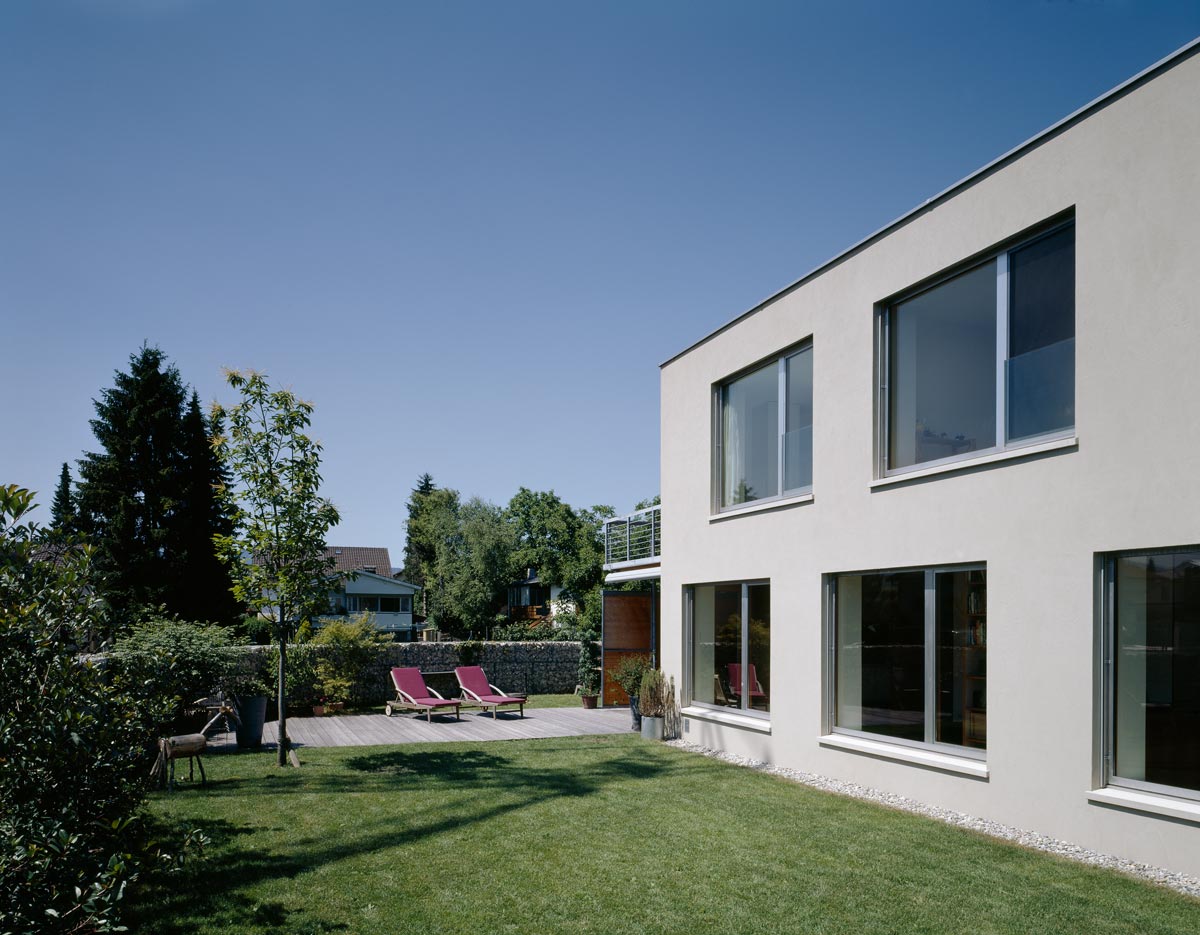 Project: EFH Sonderegger, Altach
Two-farm house. Detached house with two outside areas; for the hot summer an area in the north-east which is directly assigned to the kitchen, for the transition period a terrace in the south-west.
Constructed in solid construction with heat pump and deep drilling. A photovoltaic system is pre-installed.
Client:
Sonderegger, Altach
Task:
Detached house with two outside areas, solid construction