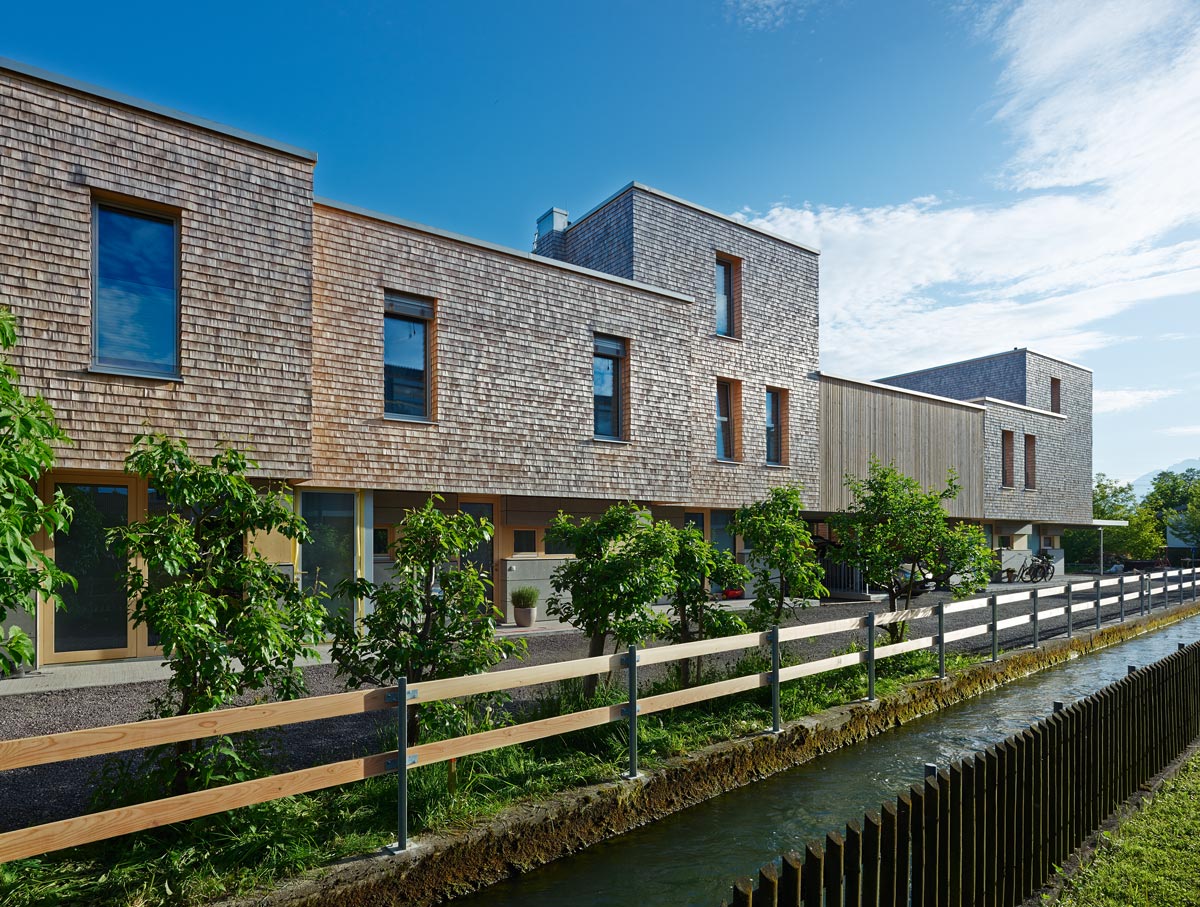 Project: Living at the Mühlbach, Rankweil
Joint construction project at Mühlbach in Rankweil. Realisation of the idea of a building community in ecological timber construction. The mixture of two-storey and three-storey terraced houses and individual apartments offers a variety of residential forms and house sizes.
Innovative timber construction in passive house quality. Execution and surfaces are designed to last as long as possible. With the aim of ensuring that maintenance work is carried out as late as possible. (Solid wood construction, wood-aluminium windows, 3 layers of bitumen paper on the roof, wooden shingles)
The materials were selected in such a way that as little grey energy as possible is generated during construction, operation and recycling. (Life-Cycle Consideration)
Client:
Community of Rankweil
Task:
Building community in ecological timber construction method.